Lime Spreading Delivery Carmarthenshire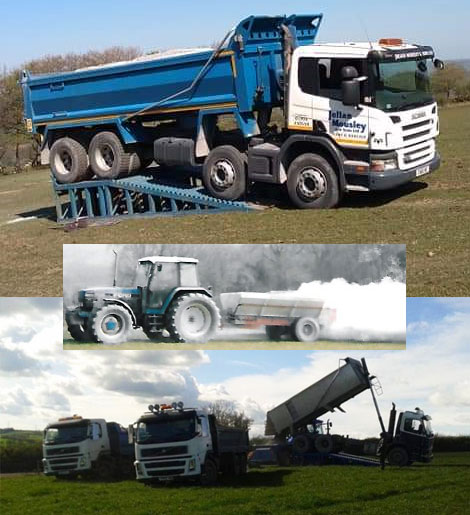 We supply and spread large tonnages throughout the season. The application of lime is a long-term agricultural benefit. However, despite acting over a long period of time, lime makes a tremendous difference to the productivity of all farmland, both in real and economic terms.
We operate our own tipper lorries, so no waiting for independent hauliers, thus cutting down on waiting time.
The Benefits of Agricultural Lime
Improves soil structure
Essential for maximising the benefit from expensive fertilisers
Improves the efficiency of herbicides
Low cost, easy application
A long-term investment in the productive potential of the land
Maintaining the appropriate pH of your soil is the most remunerative investment a land manager can make. A small deficiency in soil pH can significantly impact crop yield. Whereas the application of lime can be a key ingredient in helping soils reach their full potential.